SHHHH!!!! Puppies are sleeping.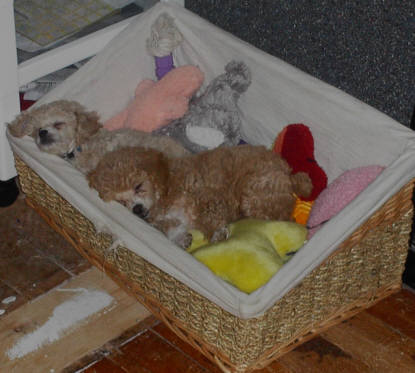 If you are interested in one of our puppies, please fill out our puppy application. It will be emailed to us directly. Click on the puppy application link.
SEE AVAILABLE PUPPIES BELOW!
Poosnsheps@msn.com is how you can reach us and we do check mail several times a day thanks for looking, and please check back often.
Please email us and let us know before you send a deposit.
AVAILABLE
We also have the following GSD puppies available.
2 females and 2 males. Pictures below. If interested please email us or visit his site for more information and pictures and pedigrees.
http://mystic-storm0.tripod.com/
female - black collar
11 weeks old
female - blue collar
11 weeks old
male - blue collar
11 weeks old
male - red collar
11 weeks old
you can reach us at
poosnsheps@msn.com
or call us at 1-580-245-1754 after 8pm for more info